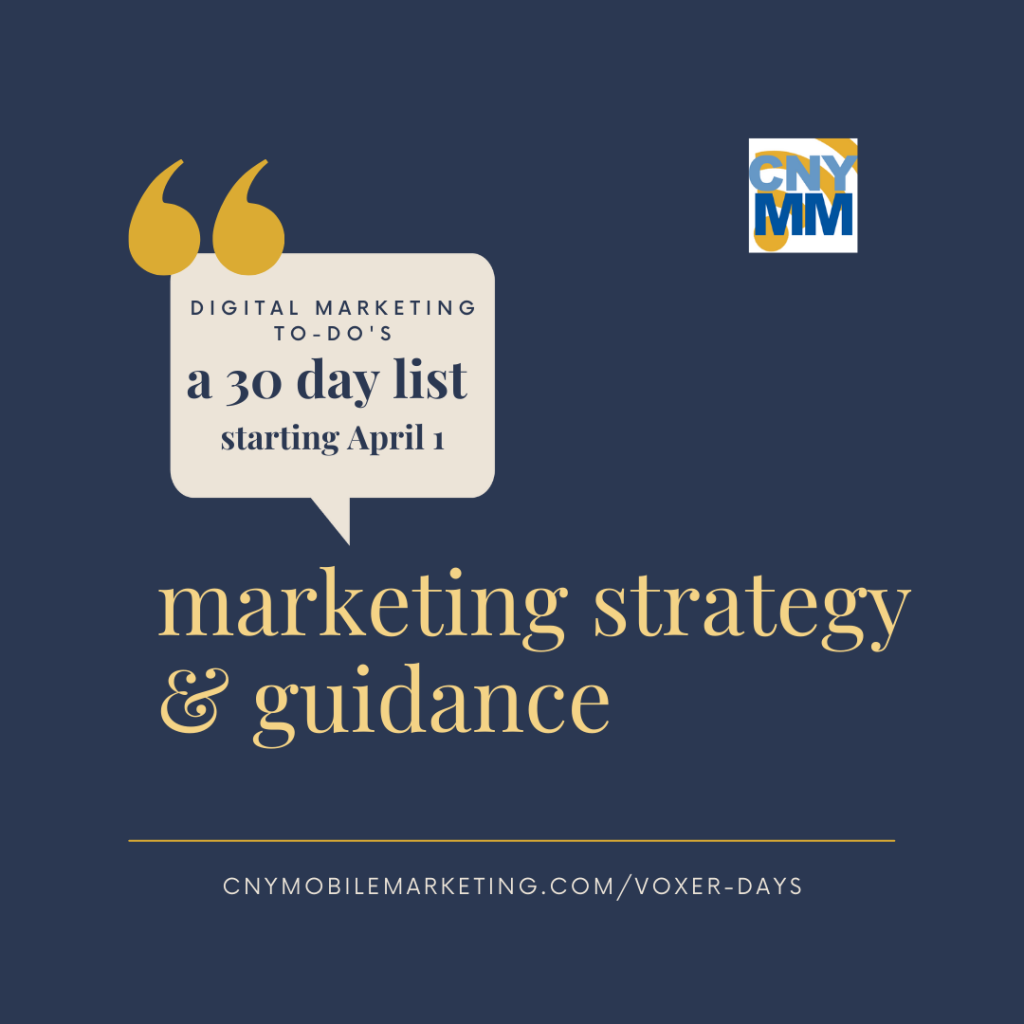 Starting April 1st, I'll be posting 30 Days of Digital Marketing To-Do's in concert with a new program to provide digital marketing strategy and guidance to small business owners and non-profit admins. For those who are not in a DIY mindset, consider our 1-Day Marketing Service Intensives where we do it for you! Follow our pages on social media to view each days tasks and guidance – we'll be posting here at our website as well so you can easily refer back in the future if you need to!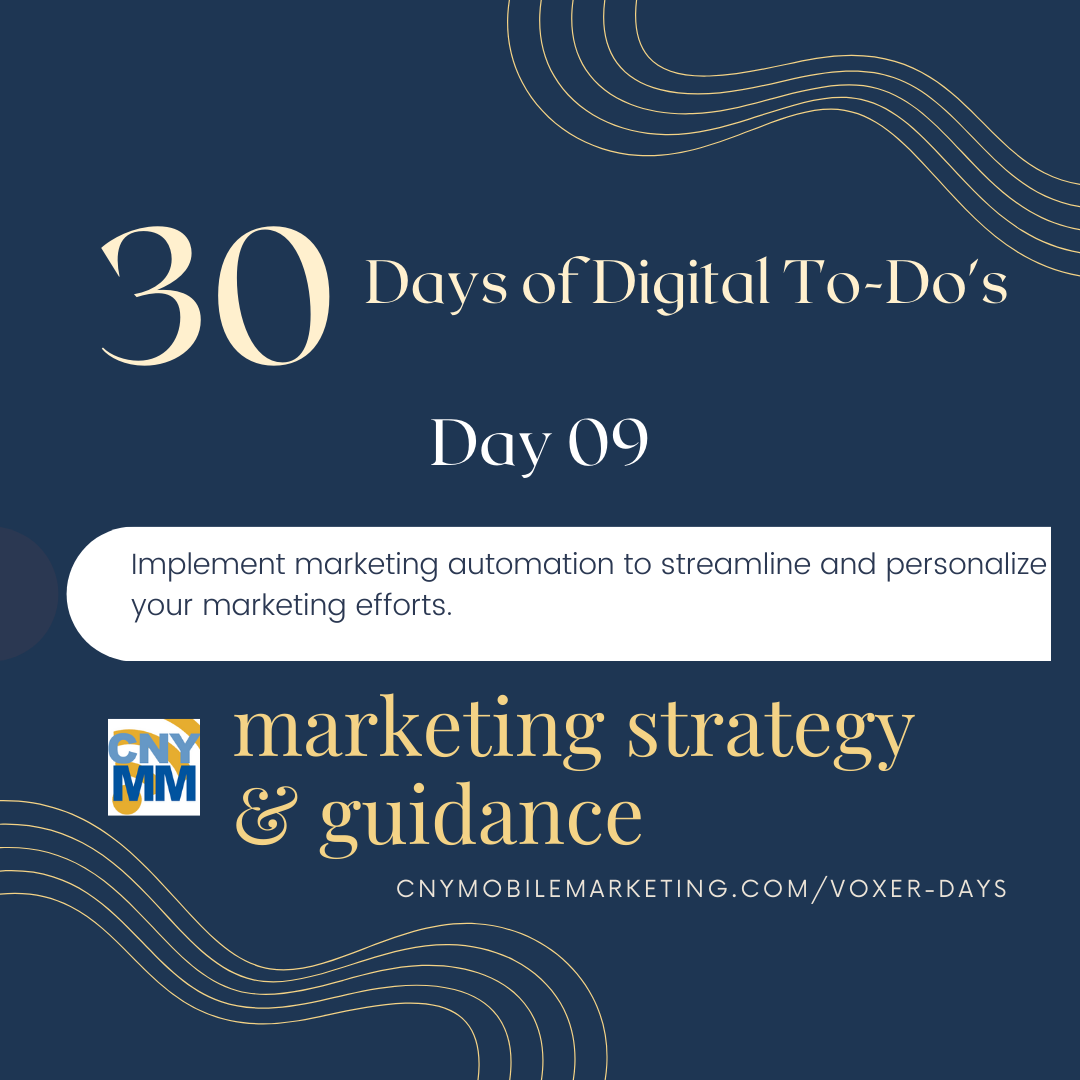 30 days of digital marketing 'to-do's'
I'm a big fan of 'set it and forget it'. There are so many tools out there that can help you automate your tasks so that you can set up your system and just edit or update as you go along. Use them when you can for things that make sense to do!