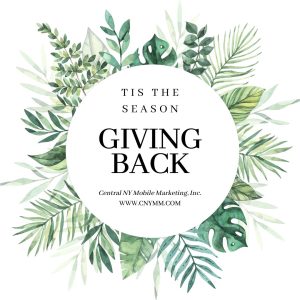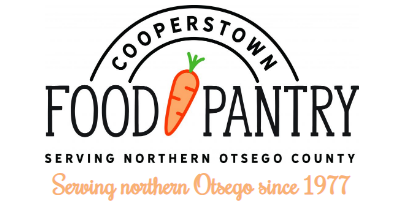 Our featured non-profit organization for 2023 Quarter 2 is the Cooperstown Food Pantry. This small community-focused non-profit has a tremendous impact on our region and has a long history of making sure that food resources are available to those who need them. Established in 1977 through the dedicated efforts of Ellen St. John and a committed corps of local volunteers, the Cooperstown Food Pantry has grown to be an important part of a local support system for those who need assistance.
The organization made a key decision after many years to hire staff to help carry out their mission and the positive impacts of that decision are clear. Please enjoy our interviews with Will Kleffner (to be released throughout the next few months) and consider making a donation today!
Interviews with Will Kleffner, Cooperstown Food Pantry, Executive Director
Will K – Interview Part 1
COMING SOON!
Will K – Interview Part 2
COMING SOON!